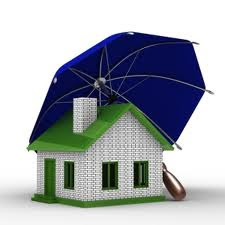 New Coat Painting Professionals (Painting Contractors) is a company to sort out all your damp proofing needs. Damp and mould growth in your home looks and smells un pleasant and can increase the risk of respiratory illness.
There are many different types of damp, below or some of the most common and can be treated to stop any further problems.
(Penetrating Damp)
Penetrating damp occurs generally if there is a crack in the structure. This type of damp is generally easy to resolve.
(Rising Damp)
Rising damp occurs when there is a break down in the damp proof course (DPC) this type of damp is generally easy to resolve.
Signs of the above damps could be slight straining on wall paint starting to bubble or mould developing. If you re paint the wall you or only hiding the damp for a period of time then the damp will worse.
The services we offer are:
Damp proofing walls
Damp proofing floors
Basement water proofing
Mortar re-pointing
Wall water proofing
​ Rising Damp info:
Rising Dampness is a blight that can affect external and internal walls alike. The source of dampness in this case comes is from ground water. The bricks and mortar in the dry upper parts of the wall acts like a wick and draws water upwards. Well maintained, well constructed walls will have an efficient physical damp proof course (DPC) and are unlikely to possess dampness unless the damp proof course has in some way been compromised, for example;
A Compromised physical DPC due to age and/or original use of poor material
External materials ie soil, shingle, rubbish against the external wall below and above the DPC
Existing DPC breached by home improvements ie addition of a porch, conservatory, adjoining wall etc
Materials within the cavity of a cavity wall construction
Once the damp proof course has been compromised remedial action is required as soon as possible, continued presence of dampness on the upper walls will lead to deterioration of brickwork and internal plaster, décor.
The internal plasterwork in the home can break down quickly when exposed to such dampness. Replacement of plaster is usually required to some degree. This generally involves removal of the existing salt contaminated plaster* and render, applying a new sand & cement render with the appropriate waterproofing additive and then skimming with the appropriate finish plaster.
*Salt contaminated plaster should not be left in place, it will continue to absorb moisture created in the home and will frustrate attempts to correct the wall décor.
Identifying Rising Damp:
Damp patches to external walls as shown may exhibit significant moss/lichen growth on external brickwork, water staining etc. Dampness may also be felt and seen on internal walls of the property, black mould due to resultant condensation, moisture and salt bands are all common tell-tale signs to look for.
All these conditions may of course not be due to rising damp, they could be the result of a simple water leak due to poor guttering, roofing etc. which results from the property suffering from penetrating damp a subject also covered on this site.
Rising damp, as aforementioned, is where water is drawn up from ground level by capillary action, the nature and physics involved with this form of dampness means it will rarely be present more than 1 metre from ground level. Signs of dampness above this level are commonly seen but will most likely be the result of condensation
A professional remedial survey is highly recommended in such cases as mistakes in diagnosis are commonplace, errors can result in unnecessary and costly works that fail to control the dampness.New Coat Painting Professionals (Painting Contractors) provides free surveys and reports, with impartial, honest advice on the options available to the customer.
The Solution:
Remedial actions will vary according to the cause and the extent of damage caused by rising damp, some, maybe all of the following actions could be necessary;
Where the existing damp proof course, DPC, has been breached (see right), the soil or bridging material will be removed to ensure a minimum 150mm clearance below the DPC
Injection of a chemical damp proof course one course above the DPC.
Replacement of damp, rotten internal flooring, joists etc
Removal and replacement of internal plastering, including any preparatory/finishing works with regard to skirting board, radiator removal replacement.
The scale and scope of necessary remedial work can be determined with a full remedial damp survey, the extent of actions will be contained to works that are absolutely necessary and will generally not extend to a property wide exercise.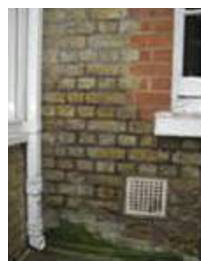 Interior painting exterior painting exterior house painting roof painting painting professionals painting Interior painting exterior exterior painting painting contractors painting services residential painting commercial painting expert painting painting experts provided professional interior and exterior painting services clean coat of paint town house painting house painting painting contractors jhb painting contractors Johannesburg painting contractors randburg painting contractors sandton painting contractors hartbeespoortdam painting contractors hartbeesport painting contractors Broederstroom painting contractors Brits painting contractors Xanado painting contractors Lanseria painting contractors Houghton painting contractors fourways painting contractors Centurion paint contractors jhb paint contractors Johannesburg paint contractors randburg paint contractors sandton paint contractors hartbeespoortdam paint contractors Hartbeespoort paint contractors Broederstroom paint contractors Brits paint contractors Xanado paint contractors Lanseria paint contractors Houghton paint contractors fourways paint contractors Centurion paint Bryanston painters contractors jhb painters contractors Johannesburg painters contractors randburg painters contractors sandton painters contractors hartbeespoortdam painters contractors Hartbeespoort painters contractors Broederstroom painters contractors Brits painters contractors Xanado painters contractors Lanseria painters contractors Houghton painters contractors fourways painters contractors Bryanston professional painters jhb professional painters joujannesburg professional painters randburg Professional painter hartebeespoortdam Residential painting, industrial painting, corporate painting, interior painting/exterior painting, roof painting and spraying, technique painting, epoxy floor coatings, murals and logos, wood deck and fence staining, removing wall paper, maintenance programmes,custom faux. painting company home painting home exterior commercial and industrial painting Exterior painting and decorating quality painters ceiling coating