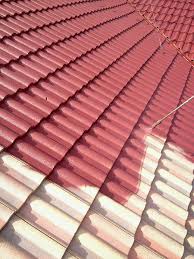 Metal Roof Painting & Roof Painters
Painting / Refinishing / Sealing of Metal / Steel Roofs on Industrial & Manufacturing Facilities
You have a very important investment in the contents of your industrial or manufacturing facility. Whether you own that facility, have the responsibility for maintaining it, or both, this facility represents a vital element for your business and profits, as well as representing a liability if neglected. Protecting that investment is your roof, which attracts little attention until it leaks.
Working tirelessly and quietly 24 hours a day, 365 days a year for many years, your industrial roof is exposed to the elements such as weather, sun, airborne pollution, rain etc. -- all of which take their toll on its metal surface and normally results in corrosion. Regardless of whether your roof comes with a factory finish or is bare galvanized steel, the effects of corrosion will cause the roof fasteners to corrode and allow entry for water into your structure if given enough time. corrosion will also wear through the sheet steel, causing it to become very weak, perforated, and eventually need replacement.
The results of the steel wearing out include costly damages to equipment, inventory, operations, shutdowns, safety hazards, and costly ongoing maintenance. Finding and spot-fixing a leaking roof can be a very difficult process, since water can enter at one spot, follow the top of a structural beam hidden from view, and then show up in a completely different location of the building as leaking water. Such a crisis can be avoided through a professional roof inspection that will help you in planning and budgeting for your long term roofing needs.
Offering a no-cost inspection with detailed findings, we recommend the best-value solutions for your needs and budget constraints. You will always be aware of all your alternatives, and thus be empowered to make an educated decision on what system to go with. Our best client is our most knowledgeable client.
What options are available for customers with a deteriorating roof? If a roof is experiencing signs of visible corrosion but no leaks, it can be treated with a direct-to-rust epoxy primer to stop the corrosion (the epoxy catalyzes in the rust, stopping the corrosion and preventing air and water from reestablishing corrosion), and finish coated with a durable urethane for long term aesthetic performance.
If the roof is leaking, a good choice is an elastomeric roof coating system designed to encapsulate the roof, bridging all gaps and seams to act as a wrapping system for the roof. Elastomerics have great elongation and provide excellent waterproofing performance when combined with sealing the seams and entry points of the roof with the appropriate accompanying systems.
At a small fraction of the cost of replacement, these types of restoration systems are selected by owners as an effective and cost efficient alternative to complete replacement. Low pitched roofs tend to get more sun exposure and accumulate more dirt.
Do you have questions about your roof's condition or refinishing?
Contact us today -- we're here to help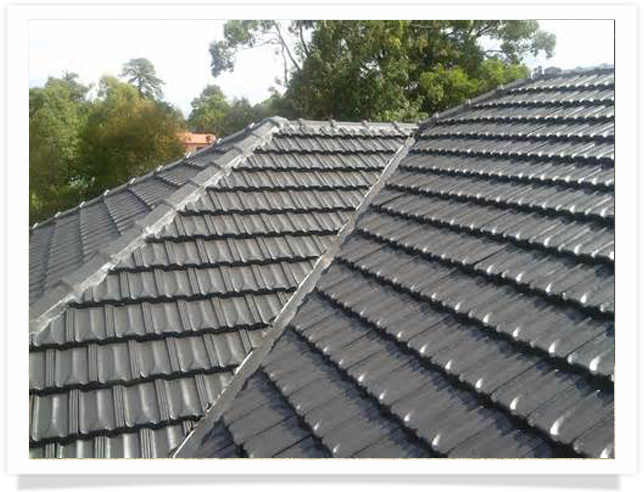 Interior painting exterior painting exterior house painting roof painting painting professionals painting Interior painting exterior exterior painting painting contractors painting services residential painting commercial painting expert painting painting experts provided professional interior and exterior painting services clean coat of paint town house painting house painting painting contractors jhb painting contractors Johannesburg painting contractors randburg painting contractors sandton painting contractors hartbeespoortdam painting contractors hartbeesport painting contractors Broederstroom painting contractors Brits painting contractors Xanado painting contractors Lanseria painting contractors Houghton painting contractors fourways painting contractors Centurion paint contractors jhb paint contractors Johannesburg paint contractors randburg paint contractors sandton paint contractors hartbeespoortdam paint contractors Hartbeespoort paint contractors Broederstroom paint contractors Brits paint contractors Xanado paint contractors Lanseria paint contractors Houghton paint contractors fourways paint contractors Centurion paint Bryanston painters contractors jhb painters contractors Johannesburg painters contractors randburg painters contractors sandton painters contractors hartbeespoortdam painters contractors Hartbeespoort painters contractors Broederstroom painters contractors Brits painters contractors Xanado painters contractors Lanseria painters contractors Houghton painters contractors fourways painters contractors Bryanston professional painters jhb professional painters joujannesburg professional painters randburg Professional painter hartebeespoortdam Residential painting, industrial painting, corporate painting, interior painting/exterior painting, roof painting and spraying, technique painting, epoxy floor coatings, murals and logos, wood deck and fence staining, removing wall paper, maintenance programmes,custom faux. painting company home painting home exterior commercial and industrial painting Exterior painting and decorating quality painters ceiling coating