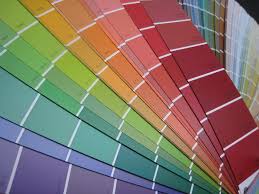 Colour consulting for
Choosing a new colour scheme for your painting project can be a very confusing and frustrating task. How can you be sure that the colours you choose will go together not only with each other but existing décor like carpets,furniture and curtains? These are practical considerations that you need to take into account when choosing a new colour scheme and for most of us the task can be an intimidating one. Fortunately, help is it hand.
At New Coat Painting Professionals (Painting Contractors) we provide a free colour consulting service for all our clients.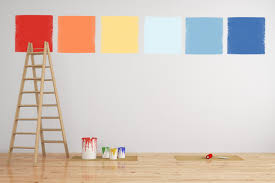 Our Service is there to ensure that you make the right choice on what colours are best suited for your painting projects, whether its for a small apartment or a large commercial project we would love to contribute and provide you with the benefits of our years of experience .
During your free colour consultation, one of our professional colour consultants will take the time to understand your needs and make suggestions for the best colours that will match your personal tastes and home décor.
To demonstrate how useful this free service could be to you is to recognise that freshly painted walls will change their shades in relation to sunlight and furniture in your room. This explains why colours can look just right on a colour card only to look different when the paint job is done. Our colour consultant can help you overcome these obstacles. We are here to help.
Call New Coat Painting Professionals (Painting Contractors) today and ask how you can claim your free colour consulting.
Why New Coat Painting Professionals (Painting Contractors) for colour consulting?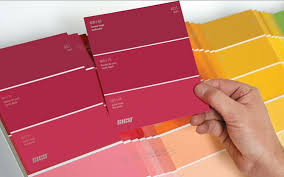 We come out to you
We start your project the same week
We have the most competitive prices
We are the most reliable and trusted painting company
You Name It, We Paint It!
We offer free colour advice
Interior painting exterior painting exterior house painting roof painting painting professionals painting Interior painting exterior exterior painting painting contractors painting services residential painting commercial painting expert painting painting experts provided professional interior and exterior painting services clean coat of paint town house painting house painting painting contractors jhb painting contractors Johannesburg painting contractors randburg painting contractors sandton painting contractors hartbeespoortdam painting contractors hartbeesport painting contractors Broederstroom painting contractors Brits painting contractors Xanado painting contractors Lanseria painting contractors Houghton painting contractors fourways painting contractors Centurion paint contractors jhb paint contractors Johannesburg paint contractors randburg paint contractors sandton paint contractors hartbeespoortdam paint contractors Hartbeespoort paint contractors Broederstroom paint contractors Brits paint contractors Xanado paint contractors Lanseria paint contractors Houghton paint contractors fourways paint contractors Centurion paint Bryanston painters contractors jhb painters contractors Johannesburg painters contractors randburg painters contractors sandton painters contractors hartbeespoortdam painters contractors Hartbeespoort painters contractors Broederstroom painters contractors Brits painters contractors Xanado painters contractors Lanseria painters contractors Houghton painters contractors fourways painters contractors Bryanston professional painters jhb professional painters joujannesburg professional painters randburg Professional painter hartebeespoortdam Residential painting, industrial painting, corporate painting, interior painting/exterior painting, roof painting and spraying, technique painting, epoxy floor coatings, murals and logos, wood deck and fence staining, removing wall paper, maintenance programmes,custom faux. painting company home painting home exterior commercial and industrial painting Exterior painting and decorating quality painters ceiling coating